Each of our interpreters has a deep respect for their clients, their work, and their duty as interpreters. We strive each day to positively impact the lives of each person we work with and to better serve our community. Our sign language interpreters are licensed professionals with years of education and experience.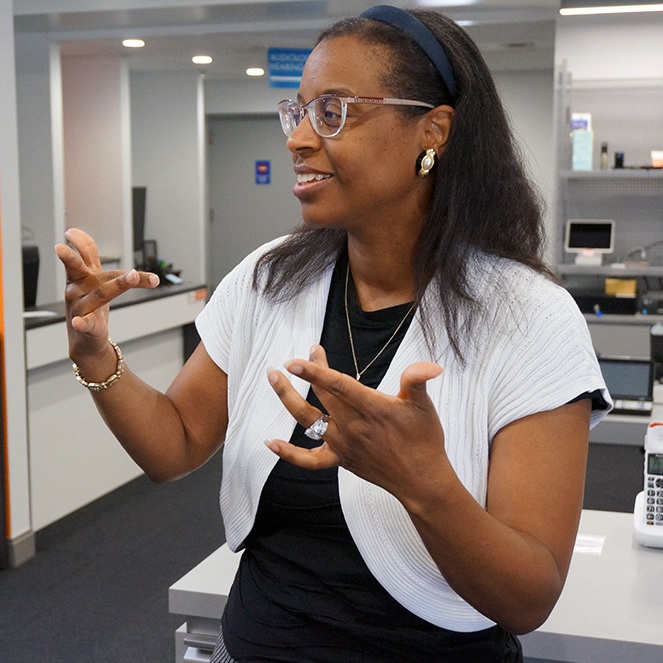 Licensed interpreters available 24/7.
(Coming soon!)
Interpreters ready when you need them.
Tips for working with an interpreter
Before the event:
Meet or talk to your interpreter if possible.

Give the interpreter copies of any materials, presentations, or outlines being used.

Schedule ten-minute breaks every hour for the interpreter.

Discuss the best location for the interpreter and the participants. Reserve seats if necessary.

If your event includes specialized or technical words, provide the interpreter with definitions or a handout that includes spellings of words so they can be interpreted correctly.
During the event:
Speak and look directly at the person with whom you are communicating, not the interpreter.

Speak distinctly and at a normal volume and pace.

When using visual aids, allow additional time for Deaf individuals (if you are using a sign language interpreter) to see the interpreter and then look at the visual aid.

In group situations, speak one at a time.